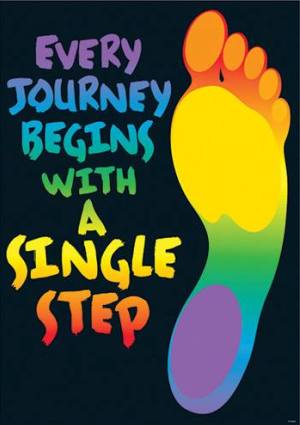 This is my last monthly training summary for 2016.  My year is almost over.
For the last nine months my training has been focused on the biggest race of my life, the 6 jours de France which is a 6 day race starting in just three week's time, in Privas, France.
My goal is to walk a minimum of 622km (387 miles) which is the current New Zealand record, set by Gerald Manderson during the 1999 edition of the famous Colac 6 day race in Australia.  Gerald held the NZ 200km record until I beat that at Roubaix last year, and he also holds the NZ 500km record which I'm hoping to beat as well.
To be honest, I think I can go a lot further than 622km and am aiming for 700+ kilometres over the six days.  It is easy to say that I am targeting a particular distance, but I have never done anything like what I'm about to attempt – 144 hours of walking around a 1,025 meter circuit focussed on nothing but walking.  I don't know whether I can do it.  But I don't know that I can't do it either!

I have really enjoyed the last nine months building up to this race.  At the end of last year I set myself some targets for both my training and also for things like improving my day to day nutrition, doing more stretching, getting more sleep, etc.  Before this year I ate plenty of junk food, justifying it by saying that I burn a lot of calories in training, but in 2016 I have been focusing on eating healthy calories and have dramatically reduced the amount of processed food I have been eating whilst increasing the amount of fruit and other healthy food I consume.  And in so far as sleep, I used to have the view that there is 'plenty of time to sleep when I'm dead', but in recent months I have been trying to get more sleep to aid recovery from training.
When I set my big goal for 2016 (the 6 day race) I also planned some other races and events along the way and whilst I didn't achieve everything I wanted, I have had a year that I can look back on with a lot of pride:
March – my M25 circumnavigation as a fundraiser for Sport Relief. The plan was to walk a lap of the M25 motorway non-stop – i.e. without sitting down.  Obviously I couldn't walk on the motorway itself, but I could walk on the A and B roads on the outside of the M25.  I thought I could do it in around 48 to 50 hours but after 32 hours I had to sit down for the first time, and 2 hours later I pulled the plug on my attempt.  After a 36 hour break I went back and finished the walk.  The total distance ended up being 177 miles (285km) and it took me 86 hours – including the 36 hour break in the middle.
May – By May I was extremely fit and decided to have an attempt on the New Zealand records for both 100 miles and 24 hours at the Continental Centurions Race in Holland. I achieved both goals and two weeks later I entered the Grand Union Canal Race with the goal of walking the 145 miles (233km) from Birmingham to London via the Grand Union Canal non-stop – i.e. without sitting down.  And I managed it!  36 ½ hours of continuous forward momentum.
June – A work trip to Guernsey gave me the opportunity to walk a lap of the island. It was only a marathon in distance but was another fun adventure.
July – two more adventures. On the 14th I celebrated my birthday by spending the day walking the length of the District Tube Line, and three days later I walked the Monopoly Board from Old Kent Road to Mayfair via every street and railway station in the order they appear on the monopoly board.
August – And finally, at the beginning of August I had my last adventure when I walked from Leeds to Redcar, a distance of 79 miles (127km) the day before the UK Centurions Race in which I dropped out after walking 100km in 22 hours. Including the Redcar parkrun on Saturday morning as well as walking to/from various parkrun, I completed 149 miles (239km) in the 48 hours between leaving Leeds on Friday morning and pulling out of the Centurions race on Sunday morning.  This was 6km further than my official NZ 48 hour record.
October – and now for the biggest adventure of the year – the 6 jours de France.
September training summary:
After the Leeds/Redcar weekend I succumbed to an injury which limited my training in August and left me feeling rather despondent, but I am happy to report that four visits to an Osteopath have got me back to full fitness and on the last day of September I managed a 7 ½ hour training walk for the first time since getting injured.  With just 3 ½ weeks left until race day I won't attempt another walk of that distance but will probably do a 4 hour walk this week and then reduce my mileage over the last two weeks before the race.
Sleep:
Earlier this year I set myself a target of getting 8 hours sleep at least three times a week, and trying to average 7 hours sleep per night overall.  I haven't managed to achieve those targets yet, but if I didn't have a target I wouldn't even get as much sleep as I do.  I can always find something else to do before going to bed at night and before I set these targets I would average between 4 and 6 hours sleep per night.  In September I had 5 nights of 8+ hours sleep and averaged 6 ¾ hours sleep per night.  Interestingly, in the 30 days of September I had just 4 minutes less sleep than I did in the 31 days of August (according to the stats from my Fitbit).
Stretching:
In January I set myself a target of stretching for 30 minutes three times a week.  After getting injured last month I almost met my target in August, and finally, in September, I met the target for the first time with 14 separate stretching sessions of 30 minutes or more.
Nutrition:
I also set a healthy eating goal back in January and have been very well behaved all year except for a minor relapse during August when I was feeling depressed due to my injury problems.  This month I was back on track though, but I can tell you now that November and December will be junk food heaven for me 🙂
Year To Date Mileage:
| | | |
| --- | --- | --- |
| January |    238 miles |     383km |
| February |    150 miles |     241km |
| March |    194 miles |     312km |
| April |    207 miles |     334km |
| May |    312 miles |     502km |
| June |    176 miles |     282km |
| July |    335 miles |     540km |
| August |    163 miles |     263km |
| September |    169 miles |     272km |
| Year To Date | 1,944 miles | 3,129km |
Total hours: 435
Longest walk: 145 miles (233km) – being the Grand Union Canal Race.
Plans for October:
Get to the start line injury free!
And why am I writing all this?
As I have said at the end of all my monthly training summaries, I have huge plans for 2016.  Everything is focused around the 6 jours de france which is now only 3 ½ weeks away.  I broke my preparation down in to individual months at the start of the year and each month I have been writing my monthly review to help me assess where I am with my training, sort of like a business reviewing its KPI's at month end.  It has definitely helped me to stay focused during the year, and what a great year it has been!
Richard