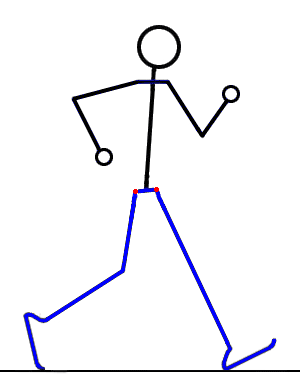 It's early June 2021 and races are starting to return to the calendar.  International, and even European travel isn't really possible at the moment but over the coming summer I have five races planned totalling in excess of 875 miles (1,400km).
I'm also organising an informal 12 hour training walk in Richmond Park on 7th August for anyone who might be interested.  Full details here.
My races plans are as follows.  All the races are running races and I will probably be the only walker.
23-26 June
Thames Ring 250. This will be my third attempt after mental weakness stopped me at 132 miles in 2017 and a serious shin injury stopped me 30 miles from the finish in 2019.
23-24 July
Kennet and Avon Canal Race (KACR) – 145 miles from London to Bristol.
28-29 August
Liverpool to Leeds Canal Race – 130 miles.  I'm thinking of using this as a long training weekend and walking 50 miles from Manchester to Liverpool the day beforehand and another 40 miles on the Monday after the race – from Leeds back to Manchester on the Monday.  But we will decide on that nearer the time.
18-19 September
Sri Chinmoy 24 hour race London. This is a track race, and will be my first time back on a track since 2014.
October 2021
Lon Las CYRMU Ultra
After my DNF in 2019 due to mental weakness, I will go back for another attempt at this 253 mile race across Wales.
My Bucket List:
These are races that I would like to do one day (finances permitting):
Paris to London (I hope to do this for charity at some stage)
Comrades marathon in South Africa
Badwater 135 – From the lowest point to the highest point in continental USA
The remaining centurions races (USA, Australia, South Africa)
Jogle (John o'Groats to Land's End – 850 miles)
Length of New Zealand (1,000 miles)
Across the USA (3000+ miles)
Swedish Fotrally (walk non-stop until you are the last man standing!)
Probably many other events too!