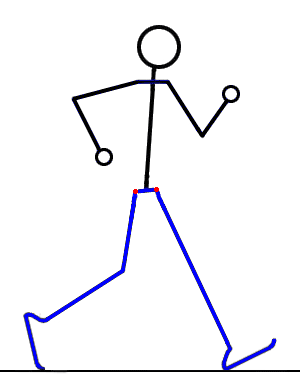 My 2019 up-coming races include:
My 2018 race year is now finished.  My plans for 2019 include:
29 to 30 March – Belfast to Dublin to Belfast
In 2017 I finished 4th overall and first/only walker in the Dublin to Belfast Ultra.  In 2019 the organisers are offering a double – 346km (214 miles).
8 to 10 June – Last One Standing England
As defending champion I have to go back in 2019.
22 to 24 August – Privas 48 hour race
I don't want to do the 6 day race in 2019 but am considering the possibility of doing the new 48 hour race held during the last two days of the 6 day event.
Mid September – Roubaix 28 hour race
I have done this race in 2014, 2015 and 2017 and would love to go back.
17 to 20 October – Lon Las CYMRU Ultra (Trans Wales) 250 miles
A self-supported race from Holyhead to Cardiff down the centre of Wales.  A great opportunity to see Wales 🙂
My Bucket List:
These are races that I would like to do one day (finances permitting):
Paris to London (I hope to do this for charity at some stage in 2019)
Comrades marathon in South Africa
Badwater 135 – From the lowest point to the highest point in continental USA
The remaining centurions races (USA, Australia, South Africa)
Jogle (John o'Groats to Land's End – 850 miles)
Length of New Zealand (1,000 miles)
Across the USA (3000+ miles)
Swedish Fotrally (walk non-stop until you are the last man standing!)
Probably many other events too!