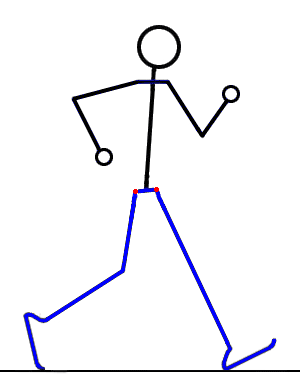 After a disappointing 2019, I am hoping that 2020 will be a better year.  I'm considering the following events:
10-12 January 2020
The 15th international ultramarathon festival in Athens, Greece.
I'm entered in the 48 hour race.  This is more a recognisance exercise in case I decide to complete in the 1,000 mile race on the same course in January 2021 than it is a race.  But I will be hoping to beat my PB from the Royan 48 hour race in 2018.
27-28 March 2020
Unlikely, but I may do the Belfast to Dublin as a 'warm-up' for another attempt at the Belfast-Dublin Return race the following month.
8-10 April 2020
Belfast to Dublin Return – after my DNF 3/4 the way through the 2019 edition, I have some unfinished business.
30-31 May 2020
Continental Centurions Race in Schiedam, Holland – the scene of my two fastest 100 mile and 24 hour race results (2018 and 2016), this race is only held every two years, but I don't know whether I will compete in 2020.
6-7 June 2020
Last One Standing Suffolk – formally called Last One Standing England, which i won in 2018.  This is an event in which a walker can beat all the runners!
24-25 July 2020
Kennet & Avon Canal Race (KARC) – 145 miles from Bristol to London.  I had entered in 2019 but couldn't compete due to health issues.
8-9 August 2020
UK Centurions Race – 100 mile walking race in Colchester.  I will do this if I decide not to do the 6 jours de France which starts the following weekend.
16-22 August 2020
6 jours de France
I've competed in this race three times, 2016, 2017 and 2018.  I don't enjoy the course but it is the only six day race with race-walking judges, and therefore the only race where race-walking records are officially recognised.  Definitely an option for 2020 if I am fit enough.
29-30 August 2020
Liverpool to Leeds Canal Race (LLCR) – the third race in the Canal Slam group of races.  Obviously, I won't do this race if I decide to do the 6 jours de France.
September 2020
Roubaix 28 hour race
I have done this race in 2014, 2015 and 2017 and would love to go back.
September 2020
Sri Chinmoy 24 hour track race at Tooting Bec in London.  A great opportunity to compete in a 24 hour race without having to do any travelling at all!  I entered in 2019 but had to cancel due to health issues
January 2021
1,000 miles at the The 16th international ultramarathon festival in Athens, Greece.  If I do this race, it will be my longest ever walk!
June 2021
The Thames Ring 250 – my third attempt to complete this race after DNF's at 132 miles in 2017 and 230 miles in 2019.
October 2021
Lon Las CYRMU Ultra
After my DNF in 2019, I suspect I will go back for another attempt at this 253 mile race across Wales.
My Bucket List:
These are races that I would like to do one day (finances permitting):
Paris to London (I hope to do this for charity at some stage)
Comrades marathon in South Africa
Badwater 135 – From the lowest point to the highest point in continental USA
The remaining centurions races (USA, Australia, South Africa)
Jogle (John o'Groats to Land's End – 850 miles)
Length of New Zealand (1,000 miles)
Across the USA (3000+ miles)
Swedish Fotrally (walk non-stop until you are the last man standing!)
Probably many other events too!