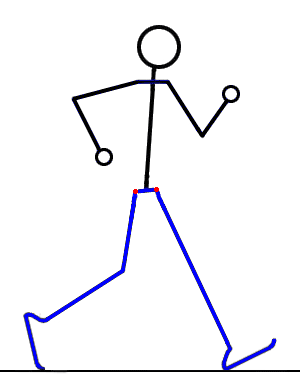 My 2018 up-coming races include:
My plans for 2018 are once again based around the Privas 6 day race in August – my main race of the year.
31 March 2018 – Belfast to Dublin Ultra
The reverse of the Dublin to Belfast Ultra in which I finished fourth overall in 2017
3-9 May 2018 – EMU 6 day race in Hungary
Whilst this is a 6 day race and the course is much better than Privas, and therefore should result in a greater distance, there are no race-walking judges meaning that results are 'unofficial' for record purposes.  That said, there will be several race-walkers at the race and I would love to be there.
19-20 May 2018 – Continental Centurions Race (MAYBE)
I did this race in 2016 where I set NZ records for 100 miles and 24 hours. If I don't do the EMU 6 day race, then I will attempt to improve my 100 mile and 24 hour records before starting my summer training towards Privas.
9-10 June 2018 – Last Man Standing (UK)
The idea of this race is that competitors have to run (or in my case walk) a 4 mile loop every hour, starting on the hour.  If you don't finish within the hour, you are out.  The winner is "the last man standing".  I thought this might be a bit of fun and good training.
19-25 August 2018 – 6 jours de France (again)
My third attempt to break the NZ 6 day record after going close in 2016 and failing miserably in 2017.
mid September – Roubaix 28 hour race (again)
I've done this three times with two 200+ kilometer results (2015 and 2017)
October – my annual charity walk – probably a three day point to point walk,
More details soon.
My Bucket List:
These are races that I would like to do one day (finances permitting):
Comrades marathon in South Africa
Badwater 135 – From the lowest point to the highest point in continental USA
The remaining centurions races (USA, Australia, South Africa)
Jogle (John o'Groats to Land's End – 850 miles)
Length of New Zealand (1,000 miles)
Across the USA (3000+ miles)
Swedish Fotrally (walk non-stop until you are the last man standing!)
Probably many other events too!