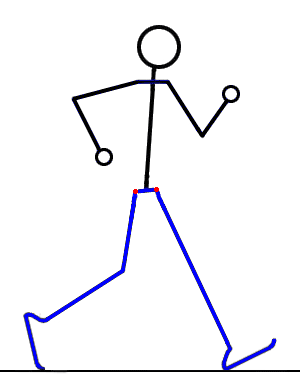 My 2018 up-coming races include:
I'm finished racing for 2017 and am currently taking a break.  My plans for 2018 will depend on when the Privas 6 day race is.  That will be my main race for the year and everything else will be planned around that.
31 March 2018 – Belfast to Dublin Ultra
The reverse of the Dublin to Belfast Ultra in which I finished fourth overall in 2016
19-20 May 2018 – Continental Centurions Race
I did this race in 2016 where I set NZ records for 100 miles and 24 hours. A great course and I'm looking forward to going back again.
9-10 June 2018 – Last Man Standing (UK)
The idea of this race is that competitors have to run (or in my case walk) a 4 mile loop every hour, starting on the hour.  If you don't finish within the hour, you are out.  The winner is "the last man standing"
1-3 July 2018 – Swedish Fotrally (maybe)
This is another endurance event where all competitors have to walk at exactly 6 1/2 kilometers per hour.  If you fall below that pace, you are out.  The winner is the last person still walking.  In 2017, the winner walked for 72 hours!
August 2018? – 6 jours de France (again)
My third attempt to break the NZ 6 day record after going close in 2016 and failing miserably in 2017.
Charity walk – probably a three day point to point walk,
More details soon.
My Bucket List:
These are races that I would like to do one day (finances permitting):
Comrades marathon in South Africa
Badwater 135 – From the lowest point to the highest point in continental USA
The remaining centurions races (USA, Australia, South Africa)
Jogle (John o'Groats to Land's End – 850 miles)
Length of New Zealand (1,000 miles)
Across the USA (3000+ miles)
Swedish Fotrally (walk non-stop until you are the last man standing!)
Probably many other events too!