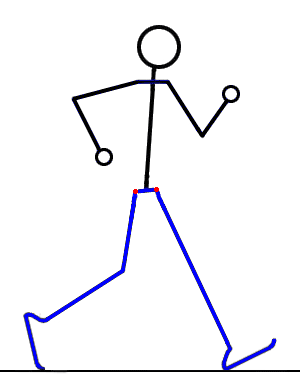 My 2019 up-coming races include:
I am uncertain of my plans for the remainder of 2019 at this stage, but they may include:
8 to 9 June – Continental Centurions Race in Weert, Netherlands
26-29 June – Thames Ring 250
This race is only held every second year.  I DNF'd at 132 miles in 2017.  The plan in 2019 is to finish it!
13-14 July – Essex 100
My birthday is on the 14th. What better way to celebrate than by finishing what could be my 27th 100 miler!
26-28 July – KACR 145 miles
Part of the Canal Slam group of races which starts with the GUCR which I have completed twice, this races follows the Kennet & Avon Canals from Bristol to London
17 to 18 August – UK Centurions Race
I'm considering the possibility of going to the Isle of Man for the 2019 edition of the UK Centurions Race
24 to 25 August
I'm also considering the possibility of walking the Liverpool to Leeds Canal Race – which is the third race in the Canal Slam group of races
Mid September – Roubaix 28 hour race
I have done this race in 2014, 2015 and 2017 and would love to go back – but I have heard that it may be cancelled this year.
Another possibility for mid-September is the Sri Chinmoy 24 hour track race at Tooting Bec in London.  A great opportunity to compete in a 24 hour race without having to do any travelling at all!
Early October – St Thibault 24 hour race in France
17 to 20 October – Lon Las CYMRU 250 mile Ultra
A non-stop race from Holyhead in the North West of Wales to Cardiff.
My Bucket List:
These are races that I would like to do one day (finances permitting):
Paris to London (I hope to do this for charity at some stage but I don't think it will be this year)
Comrades marathon in South Africa
Badwater 135 – From the lowest point to the highest point in continental USA
The remaining centurions races (USA, Australia, South Africa)
Jogle (John o'Groats to Land's End – 850 miles)
Length of New Zealand (1,000 miles)
Across the USA (3000+ miles)
Swedish Fotrally (walk non-stop until you are the last man standing!)
Probably many other events too!