In two weeks time I will be walking laps around a 2,400 meter road circuit at Château-Thierry in France for 24 hours.
So today was my last long training day before I start to taper towards the race.
It also happened to be parkrunday – the one day a week that I go for a run. As with last week I decided to walk approximately three hours to a parkrun that I hadn't done before – Reigate Priory parkrun, and then run 5km before walking another 4 hours back home.
Last weekend I set the alarm for 4:30am on both Saturday and Sunday and both times the alarm woke my wife. Whilst she is extremely supportive of the ridiculous amount of time I spend walking (over 100 hours already this year), she wasn't too happy about being woken up at 4:30am two days in a row. In fact she wasn't too happy about being woken at 4:30am just once.
So this week I tried the 'natural alarm' – drink two large glasses of water before going to bed and the call of nature will wake me in about 6 hours. And it worked perfectly – I was awake at 4:25am. The only problem was that the 'alarm' also went off at midnight and again at 2am!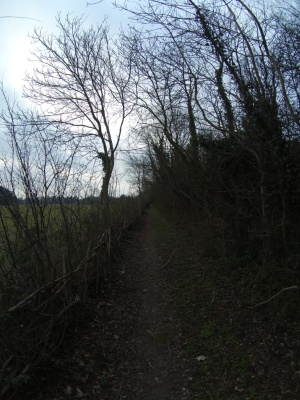 Anyway, I had decided to run Reigate Priory parkrun which was about a 3 ½ hour (or slightly more) walk from home. So I decided to drive a few miles and parked the car in Thames Ditton, starting my walk at exactly 6am. My planned route was 14 miles meaning I should arrive at parkrun with about 10 minutes to spare before a 9am start, but I didn't count on taking a 'shortcut' which went in the wrong direction and added almost 2 miles to my planned walk!
At 8am I realised that I was going to be late and I increased the pace by 45 to 60 seconds per mile. Good training, but when it came to running my hamstrings were tight and my 5km parkrun was a minute slower than last week.
I actually didn't arrive at parkrun until 9:05am but fortunately they were running late and hadn't started yet.
As soon as I had completed my run – in a slow (for me) 24:50 – I purchased a bottle of water from the local cafe and mixed in a sachet of Generation Ucan to give me some energy for the return trip, and then headed off towards Dorking. After walking 3 hours to get to parkrun, my plan was to walk west for an hour or so before heading back towards Thames Ditton via Leatherhead. This would give me a bit of variety rather than returning via the same route I had already walked, and would also enable me to avoid going back up the steep hill out of Reigate. As a race-walker I prefer to avoid hills if I can.
The walk back to Thames Ditton was a little longer than planned (22 miles) and took almost 4 ½ hours, but in total I completed a little over 40 miles for the day and am satisfied that my training has me in good condition for Château-Thierry.