After completing an easy 5 miles in Richmond Park on Friday night I checked my total mileage for January and saw that whilst I was well short of my 500km goal for January at 441km (274 miles), if I added on my running then I was on 472km.  Only 28km short of 500km and with a few hours to spare on Saturday morning, the last day of January, I could easily achieve the milestone.
So the next question was "where could I walk to cover 23km (plus a 5km parkrun – it is Saturday which means "parkrunday") and finish with enough time to get to Southwark by 1pm". I needed to be in Southwark for the Centurions AGM where I would be presented with my certificate of membership to the Centurions – recognition of walking 100 miles in less than 24 hours in the UK.
Three weeks ago I covered a 30 mile loop from Dartford that went up past Bexley Heath to the River Thames and then back down river to Dartford.  And I had walked as far east as Greenwich previously, but my overall London map had a gap of roughly 5 miles between Greenwich and Bexley Heath.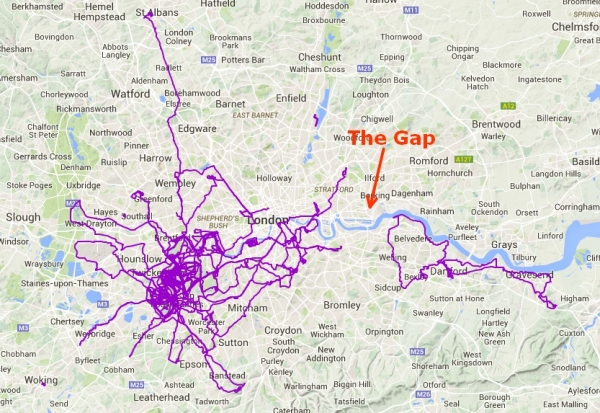 There is a parkrun in Lewisham (near Greenwich) that I hadn't done previously, and Greenwich is near Southwark.  So my plan for today's walk started to fall in to place – I would drive to Bexley Heath, leave the car there, walk to Lewisham and run the Hilly Fields parkrun, and then walk back to Bexley Heath, find a local swimming pool to have a shower, and then drive back over to Southwark.
So at 6am I walked out of the house to find snow on the ground.  Would this disrupt my plans?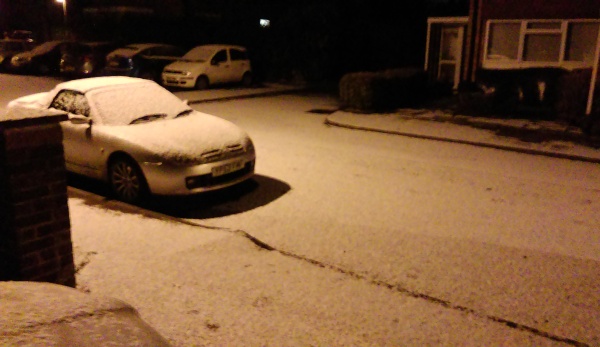 Fortunately not.  Once I started driving the snow became thinner and within a few miles there wasn't any sign of snow at all.
During my walk from Bexley Heath back towards Lewisham it was constantly trying to snow but not heavily enough for it to settle on the ground.
I walked the 8 ½ miles to Lewisham at a reasonable pace arriving about 10 minutes before parkrun was due to start (at 9am) to find plenty of volunteers but only one other runner.  But like most parkruns, everyone turns up at the last minute (especially when it is cold) and at 9am 124 of us set off for a 5km run around the park.
After the run I then reset my Garmin and headed off for the return journey – which happened to be 11 miles due to my going back via a different route. I had to head north for a mile or two first in order to connect with another walk on my map – I didn't want to leave a small gap! And then head west back towards Bexley Heath.
So I completed my goal of covering 500km in a month, although I did cheat slightly and combine 36km of running with 470km of walking.  But 500km is 500km. And is all good training towards my racing goals which start in 4 weeks time.
The Centurions AGM
I really didn't have time to do the extra mileage as it meant that I arrived back at Bexley Heath about 30 minutes later than planned, and as a result I arrived at the Centurions AGM about 30 minutes late too.
But along with three others (of the six that qualified in 2014) I received my certificate and had the opportunity to meet many other centurions – some of whom had qualified over 40 years ago!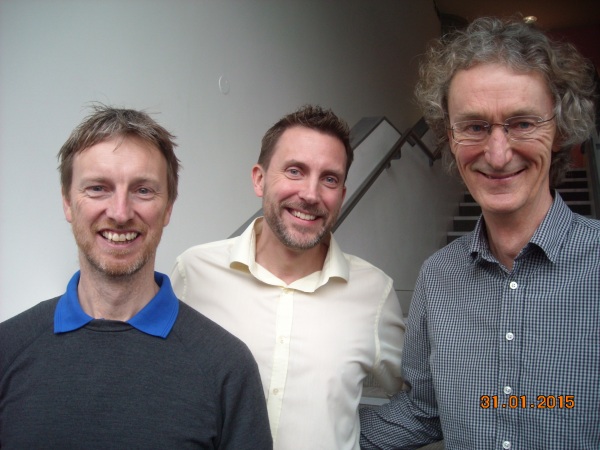 When I qualified at Southend-On-Sea last August I became the 1,131st person to achieve this feat in the UK.  That is less people than have swam the English Channel (1,426), a fraction of the number of people who have climbed Mount Everest (which is over 4,000!!) and less than the number of rugby players who have played for the All Blacks (1,137).
When I qualified as a New Zealand Centurion in October 2013 I was just the 19th person to achieve this feat in New Zealand, and at the UK Centurions AGM four NZ Centurions were present: