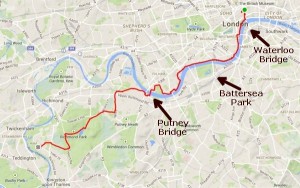 I hadn't walked the section between the Waterloo Bridge and Putney Bridge on the northern side of the river before, although I have done it many times on the southern side.
But this week I have been working in London and decided that was the perfect opportunity to walk home via the city side of the river.  And it is quite incredible just how different it is from one side of the river to the other.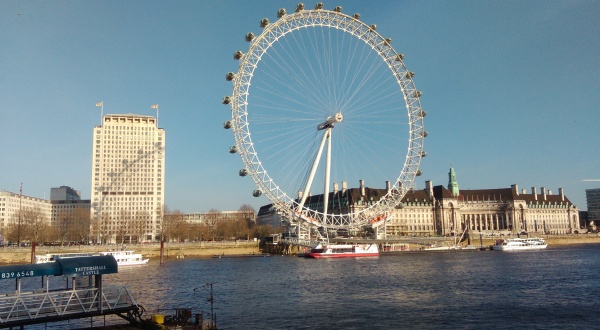 Firstly, I got a great photo of the London Eye from across the river and then as I headed up river towards Putney I walked through a number of places that I hadn't seen before.  In fact in the first mile walking from where I was working down to the Waterloo Bridge I passed the famous Waldorf Astoria Hotel.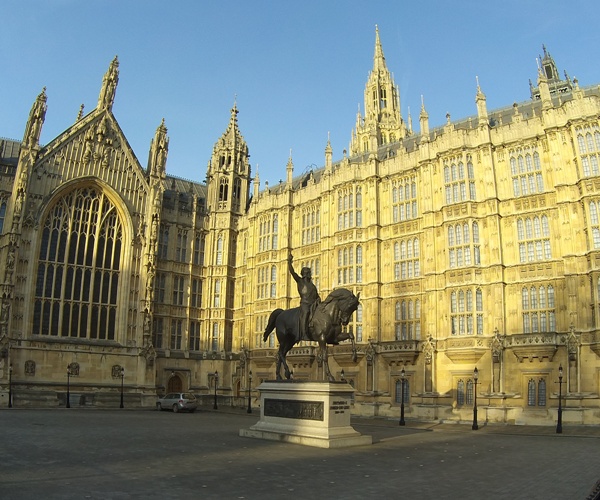 I had walked the section between the Chelsea Bridge and Albert Bridge before. This is opposite Battersea Park where I often train on a Tuesday night, but last night (Tuesday) I decided that it was too soon after my recent 24 hour race to do any speedwork, but I stopped and took a photo of Battersea Park from across the river as I went past.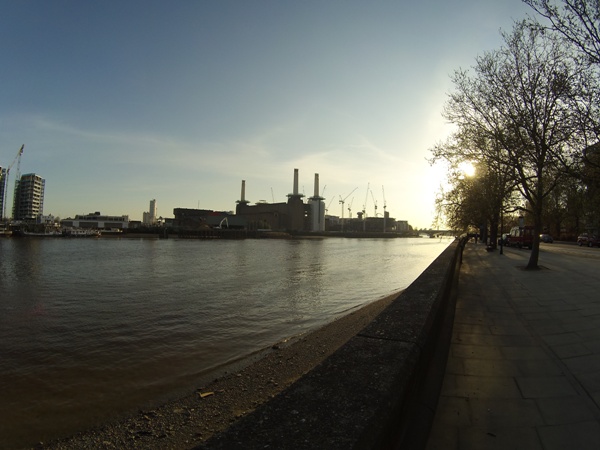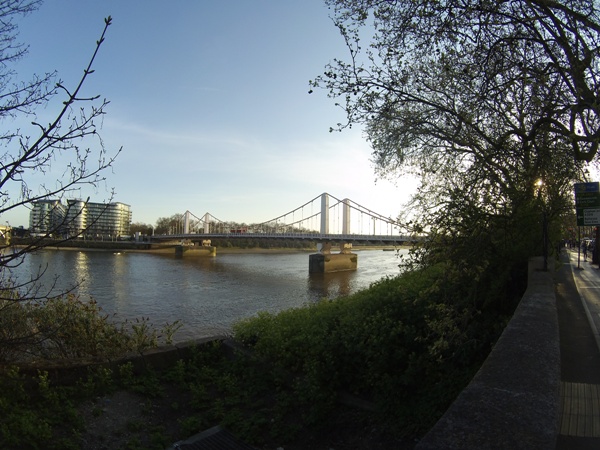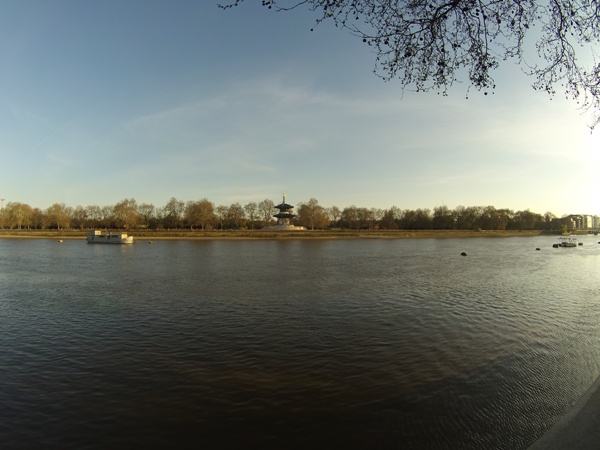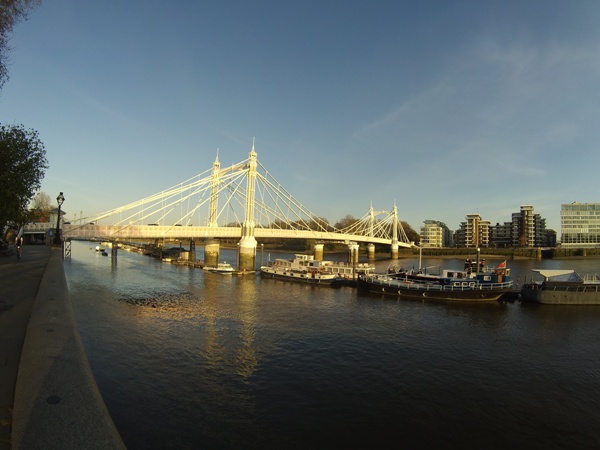 It is only about 7 miles from Waterloo Bridge to Putney Bridge, and I actually ended up crossing the river via the railway bridge at Putney rather than the road bridge – another first.
And in total my walk home from London took a little over 3 hours and covered a total distance of a little over 15 miles.  Much better than spending 1 ¼ hours on the tube and bus!