Today's walk was all about holding a decent training pace for 50km on the back of yesterday's 48km (30 mile) walk and I am please to say "mission accomplished".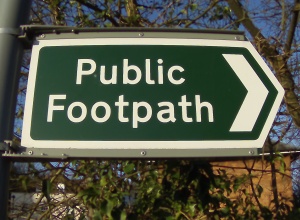 I headed out early (6:30am) and took about 20 to 30 minutes to get going properly, but I often find that I start slowly when it is dark.  I didn't really have any plan as to where I was going to go but stuck to the roads until after sunrise and then simply aimed to complete a big loop around Surrey.
Shortly after daylight I turned into a sports field near Motspur Park that I recognised from a month or so ago.  Last time I had gone through the park it was dark and I had been unable to find the exit (which was in to a cemetery!) that I was supposed to take in order to head the in the direction that I wanted to go, and I ended up completely lost.  This time I had the benefit of daylight and discovered that the reason I hadn't found the exit I wanted last time was that it didn't exist. There was a 3 meter high fence where I thought the exit was.  Today it didn't matter though and I exited on the other side of the park and headed towards North Cheam.
After a while I arrived at Nonsuch Park, the home of Nonsuch parkrun, and Nonsuch Palace which was built in the era of King Henry VIII.
| | |
| --- | --- |
| Nonsuch Palace | Nonsuch Palace |
Leaving Nonsuch park I then followed various "Green Trails" and parts of the London Loop for the next couple hours ending up in Chessington where I found myself in the grounds of an NHS facility and accompanying housing estate which I walked around for maybe 20 minutes before I could find my way out.
Back in Kingston about 5 miles before I wanted to be I headed over the river and back through Bushy Park and then home via Teddington Lock.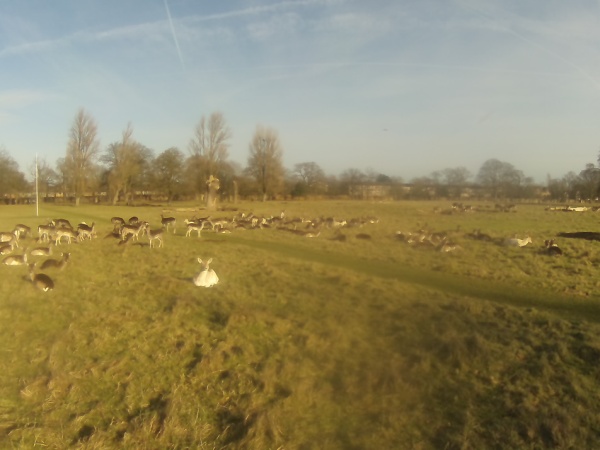 | | |
| --- | --- |
| Teddington Lock Weir | Lockmasters building |
| Teddington Lock | Teddington Lock Bridge |
All up I completed 50km (31 miles) in 6:24.  Only a couple seconds a mile slower than yesterday's pace.
My nutrition today was exactly the same as yesterday with the exception of the banana at the start as I had only just eaten breakfast.
I now have two rest days due to work commitments and will then take it easy through to my next longish walk which will probably be four hours on Saturday or Sunday.