I absolutely love Richmond Park!
It was thanks to a run in Richmond Park when we were over here on holiday in January 2007 that we ended up moving to England.  My wife, Ruth, used to live in England in the late 80's and early 90's, and had always wanted to move back.  But I was a loyal kiwi who couldn't understand why anyone would want to live anywhere else other than New Zealand – until I ran in Richmond Park.
I am sure that Ruth knew what she was doing when she suggested that I do my long run in Richmond Park.  I had never run in such beautiful surroundings and fell in love with the place.  After moving to England for the first time in mid 2008 I became a regular runner, and now walker, in Richmond Park and have spent many, many hours training all over the park – as well as running or walking Richmond parkrun 61 times during the last 6 1/2 years.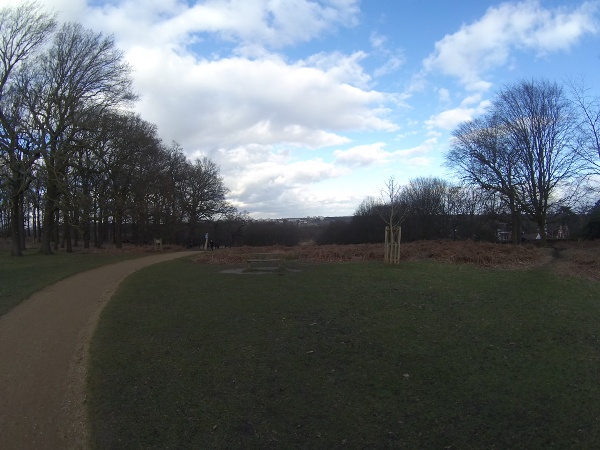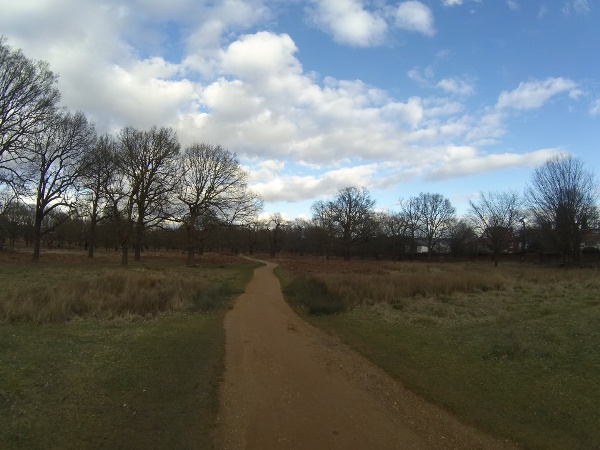 Today is Saturday which is otherwise known as parkrunday.  So the day started off with a 5km run at 9am.  This time at a brand new parkrun in Oxfordshire by the name of Didcot parkrun.
And then this afternoon I headed up into Richmond Park for the first time in daylight since I can't remember when.  There are hundreds of trails within the park and often I will just wander through the middle of the park following the various trails, but my favourite route is around the parameter.  A lap of the park following the parameter trail is about 7 ½ miles and depending on the direction you go you have a steep hill in either the first half or the second half, and a more gradual hill in the other half.  I went anti-clockwise which gave me the steep hill during the 3rd mile but also presented me with a great view looking out over Twickenham, Teddington, and down towards Kingston during the last part of the lap.

And the best news from today's walk was that I was back to normal training pace.  I won't get too excited yet.  I tried to walk a fast mile during my walk on Thursday night and struggled to increase my pace.  So I am not planning on doing anything strenuous just yet, but am looking forward to hopefully getting out for another easy 2 or 3 hours tomorrow afternoon.