This afternoon I decided to check out the venue where the All Blacks will successfully defend their Rugby World Cup later this year – Twickenham Stadium.
I wanted to walk 3 hours (about 15 miles) in total so took a roundabout route out to the stadium via Hounslow, following the River Crane for a while and then a trail through Hounslow Heath.  It always amazes me how easy it is to find off-road trails and I enjoy looking at my Gamin map after I get home to see where I actually went.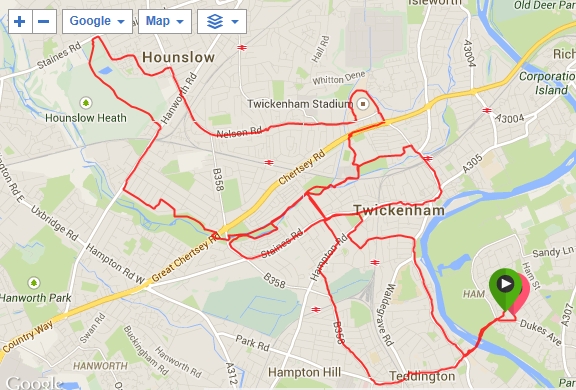 Twickenham Stadium is the largest dedicated rugby stadium in the world, seating 82,000 people.  The All Blacks have played England at Twickenham 22 times since 1925, winning 16 times, drawing once (26 all in 1997), and losing just 5 times.  Not a bad 'away' record.  In total the All Blacks have played England 40 times over the last 110 years and have won 32 (80%) of those matches with the one draw and 7 losses in total.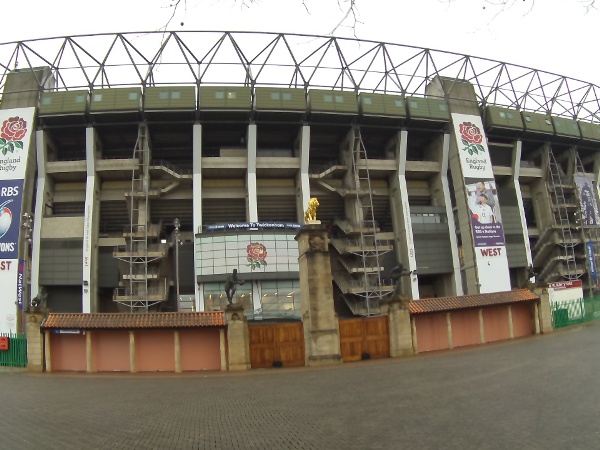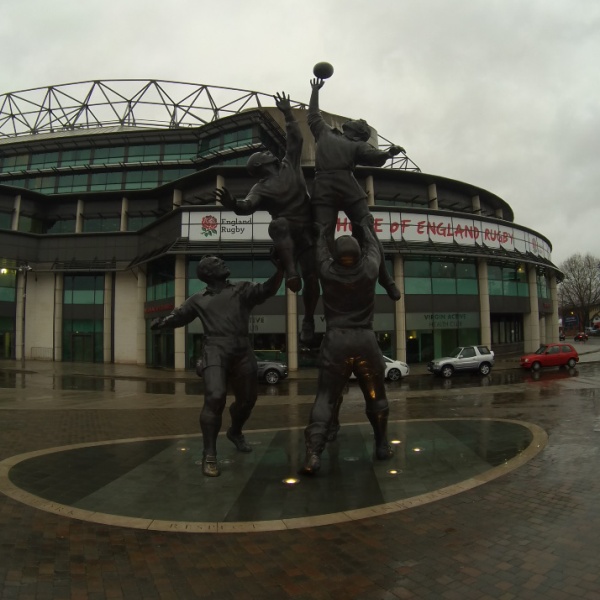 After leaving the stadium I planned on taking a semi-direct route home as it has started to rain and if I walked home via Richmond I figured I would still end up with about 13 to 14 miles.
But I have a habit of going exploring when I see signs 'advertising' public walkways, and today was no exception.  Except this time I got horribly lost and 45 minutes after leaving the stadium I realised that I was walking back towards it again!
I ended up completing a total of 17 ½ miles in 3 hours and 28 minutes.  This was my longest walk since getting sick three weeks ago and whilst I am not ready to do any fast walking yet, I feel that my fitness is back.
I am not doing the 24 hour race in Bourges next week though as I don't want to overdo it, but I am seriously considering the possibility of competing in the Château-Thierry 24 hour race in France in five weeks time.