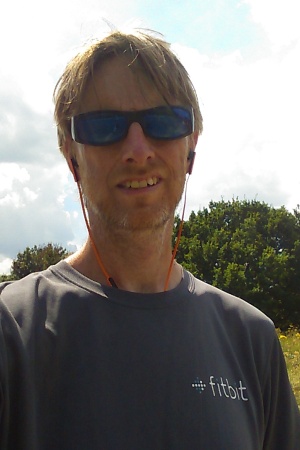 July was the first of my two high mileage months (with August being the second).  The plan was to walk a total of 300 miles and I ended up with 335 miles (540km) for my biggest ever mileage month.
But what I learnt during July is that when mileage goes up other things go down.
I have set myself targets for the amount of time I spend stretching each month, and the amount of time I spend sleeping.  But spending over 70 hours walking in one month meant that both the stretching and the sleeping suffered during July.  Although I have to admit that there were times when I sat on the couch watching TV when I could have either been stretching or could have gone to bed early.  But you have to have a life outside of sport, don't you?
Sleep:
I have a target of getting 8 hours sleep at least three times a week, and trying to average 7 hours sleep per night overall.  I haven't yet managed to achieve those targets but this month was my worst since I set those targets.  I only managed three nights of 8 hours sleep and averaged just 6 ¼ hours per night.
On a few occasions this was because I had to get up early for either long walks or early morning walks, and on other occasions I just woke up without needing 8 hours sleep.  Most of the time though, I just fell back in to old habits of not going to bed early enough to get 8 hours sleep in a night.
Stretching:
If I didn't have a target of stretching three times per week I wouldn't do any stretching at all.  So one stretching session is better than none I guess, but it isn't something I am happy with.  Every day I remind myself what I am training for, but I have just been too tired to stretch, or have found excuses to do something else instead.
That said, working a full time job, walking 300+ miles in a month, and trying to maintain a balanced family life doesn't leave much time for anything else.
Nutrition:
The fourth aspect of my training programme (after walking, sleeping and stretching) is my new nutrition plan.  Up until the end of last year I ate a lot of junk food.  And if I wasn't eating junk food I was eating food that wasn't necessarily giving me any benefit other than filling my stomach.
That all changed on the 1st of January.  I still haven't had a 'heat n eat' meal this year.  I used to eat at least one per week, if not two.  I have only eaten chocolate during long races and the occasional long training walk, and I have been eating a lot more fruit than ever before.
Healthy eating has actually become easy, and whilst I would love to snack on a chocolate bar on my way home from work, I don't.
Year To Date Mileage:
| | | |
| --- | --- | --- |
| January |    238 miles |     383km |
| February |    150 miles |     241km |
| March |    194 miles |     312km |
| April |    207 miles |     334km |
| May |    312 miles |     502km |
| June |    176 miles |     282km |
| July |    335 miles |     540km |
| Year To Date | 1,612 miles | 2,594km |
Total hours: 353
Longest walk: 145 miles (233km) – being the Grand Union Canal Race in May.
Races:
No races during July but I had two 'adventure walks' (my District Line walk on my birthday and my Monopoly Board walk a couple days later).  My next races are the UK Centurions Race (100 miles) and the Liverpool to Leeds Canal Race (130 miles) which are both in August (3 weeks apart) and will both be training races with high mileage days immediately beforehand to replicate multi-day races.
I only have one serious race left for 2016 – the six day race in October.
Plans for August:
August will be the second of my two high mileage months, although the high mileage won't be spread evenly across the month.  Instead 80% of the mileage will be in the first and last weekends of the month.
My plan is to walk 70 miles from Leeds to Redcar this coming Friday and then follow that up with the UK Centurions Race on Saturday/Sunday.  And then like I did in May, I will take it easy for a few weeks before a second massive weekend when I do the Liverpool to Leeds Canal Race at the end of August.  The only difference being that as well as covering 130 miles in that race on the Saturday/Sunday, I am planning on covering 100 miles walking from Birmingham to Liverpool during the Thursday and Friday immediately beforehand.
So that will give me 400 miles (640km) alone, which is significantly more than I walked in July.  During the remainder of the month I'll probably walk between 50 and 100 miles to potentially give me 500 miles in total for the month.  I will also be trying to get more sleep and do more stretching 🙂
And then the first half of September will be complete rest before four or five weeks of easy mileage leading up to the six day race starting on the 23rd October.
And why am I writing all this?
I have huge plans for 2016.  Everything is focused around the 6 jours de france (Privas 6 day race) in October, and I am breaking my preparation down in to individual months.  My training is going really well so far.  July was month seven of a 9 ½ month build-up and was focused on high mileage.
At the end of each month I write my monthly review which helps me access where I am with my training, sort of like a business reviewing its KPI's at month end, and I set/confirm my goals/plans for the next month.
Writing this blog post helps me to focus on what I need to do.
Richard